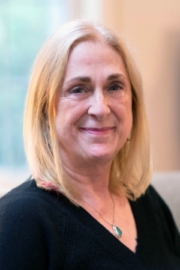 In 1997, with more than a decade of learning and organizational development experience, I had no idea that a position with a large Department of Defense contractor (primarily accepted to decrease my commute) would change my life.  Yet it did.   In my role there I learned a set of simple principles that describe how the mind works, and there was no going back to the tips and techniques I used to teach my clients.
I spent the next 15 years helping leaders create a culture that fostered well-being, creativity and fun.  My doctoral dissertation documents how a curriculum of leadership training based on these principles improved organizational performance and profit, decreased the cost of poor quality, and improved employee engagement and retention.
When the crashing economy eliminated my job, I was forced to practice what I preached and find my own resilience in what looked like pretty daunting circumstances.  Essential Resilience was founded in 2012.  Today I work with my own clients in addition to affiliations with Keystone Partners, Insight Principles, and the Conscious Leadership School.
"Cheryl Bond is terrific. Her matter-of-fact explanations are most helpful for all levels of professionals."
"The most useful training I have EVER attended. I am really hopeful this will start to turn my life around."